音频精选
A Night Out: at the Cinema 夜生活: 看电影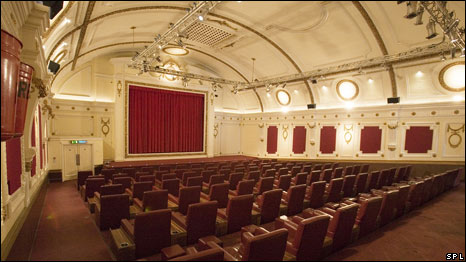 Programme Introduction 节目简介
在本档夜生活系列节目中我们将了解到英国年轻人的夜生活都包括哪些内容。本期节目采访多位电影观众并了解他们对此休闲活动喜爱的原因。
Do you enjoy going to the movies? In the UK, many young British people like to go to the cinema.
Some people like romantic comedies, especially the girls and some prefer something more thought-provoking.
The popularity of 3D is also getting more people into the cinema. It's a novelty to put on the special glasses and watch images you feel you could touch.
It's affordable, easily accessible and it allows people to escape their everyday lives.
In this programme, Andrea and Jean speak to those on a night out at the cinema and visit London's oldest cinema, The Electric.
---