Joe Nichols Traditional Country Sound
http://www.sina.com.cn 2004/07/12 14:01 新浪英语

  Morningstar report
   (Download-1MB)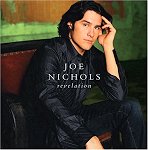 Arkansas native Joe Nichols made his major label debut in 2002 with an album that brought him critical acclaim and millions of Country fans. Joe's second collection, Revelation, has just been released, and it's expected to take his career to an even higher level of success.
  When Joe Nichols arrived on the Country scene two years ago, Billboard magazine wrote, "Nichols is in a league with some of Country's finest world class - this guy is absolutely going places." And that he did. His first release on Universal South Records was Man With A Memory, an album that produced two Number One singles, and earned him three Grammy nominations and several major Country industry awards. It's spent more than 100 weeks on Billboard's Country Albums chart. That achievement ties with Toby Keith's Unleashed CD as the current longest-running chart titles.
  Joe Nichols' second CD, Revelation, continues the traditional Country sound of his first album. He chose songs by some of Nashville's top writers, including Gary Harrison, Billy Yates and Kelley Lovelace. Joe also covered a few songs made famous by some of his musical influences, namely Merle Haggard, Waylon Jennings and Gene Watson.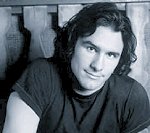 Joe is unaffected by his success, and admits he's amazed that so many Country fans enjoy his music. One track from Joe's new album expresses similar humble feelings. It's called "Singer In A Band."
  Joe sang and signed lots of autographs during his appearance at this year's CMA Festival, formerly known as Fan Fair. He says, "I want to impress everyone around me. I don't want to see anyone disappointed."
  Critics certainly aren't disappointed. The New York Times recently profiled Joe Nichols, and praised him as "a tradition-minded singer who doesn't look or act the part." The reviewer concluded by saying, "Nichols doesn't try to look or sound like his forebears; he pays tribute to them by building on their legacies."
  During the past year, Joe has opened concerts for Country superstars Alan Jackson, and Brooks and Dunn. He'll spend the rest of the year promoting his new album with concerts throughout the United States.